Alumni News |
Oct, 2017
Beatrice Scaccia: Sta In Cielo e In Fondo Al Pozzo – Emmeotto Gallery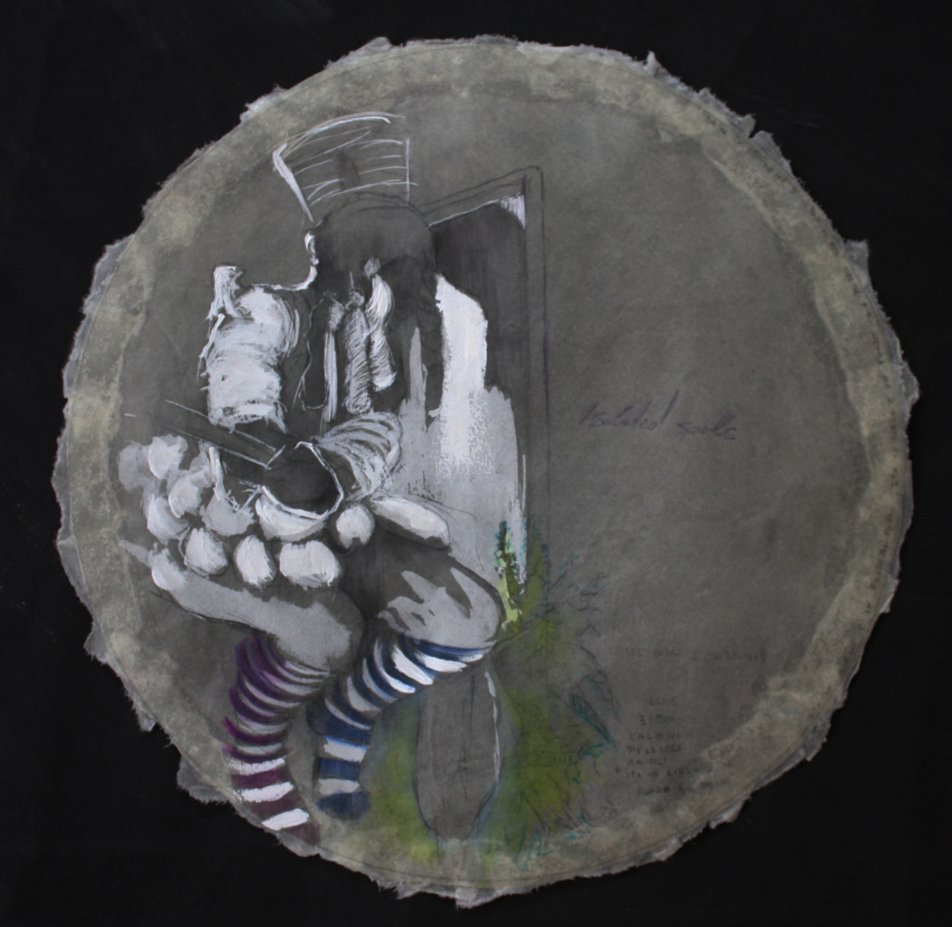 STA IN CIELO E IN FONDO AL POZZO
Opening: Thursday, 12 October 2017 at 18.30
Location: Emmeotto Gallery, Palazzo Taverna - Via di Monte Giordano, 36 - 00186 Rome
Dates: 13 October - 1 December 2017
For Rome Art Week, the Emmeotto Gallery presents a major solo exhibition of work by NY-based artist Beatrice Scaccia at Palazzo Taverna. The exhibition is titled Sta in cielo e in fondo al pozzo ("It's in the sky and at the bottom of the well").
Beatrice Scaccia imagines a world of contemporary archetypal figures that seem to embody an urge to understand herself and others. The characters in these works are fluid beings. Without any clearly discernible gender, age, or distinctive facial features, these figures can only show our most authentic vulnerabilities. They are a version of the self: obsessed with things, overwhelmed by nameless emotions and confined to a context-free space. Through repetitive movements, especially in the animated films, these entities seem to collide and find themselves in a nowhere land. They are forced to confront their own interiority and the absurdity of their condition/existence.Beatrice's artistic research is in the essence of these works. It is a metaphor of her world's vision and must be read in existential terms.
Both the title and the exhibition underline a constant duality of existence: height and fall, light and shadow, emptiness and fullness, the sky and the well.