Alumni News |
Dec, 2016
Ana Peñalba selected for Art Omi New Architecture Residency Program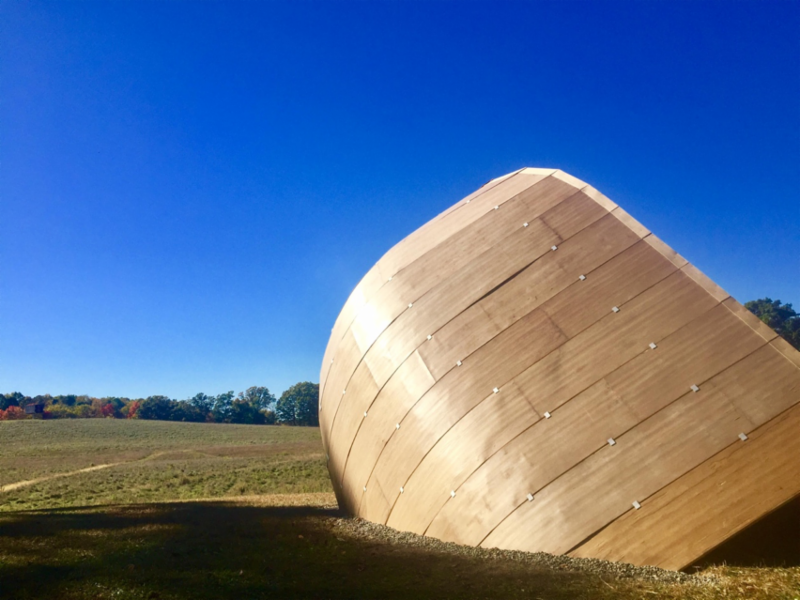 Art Omi Announces Residents for New Architecture Residency Program
FOR IMMEDIATE RELEASE
Ghent, New York, Dec. 20,2017 - Art Omi is pleased to announce the 2017 residents for the new Architecture Omi Residency program. This new residency will be the first of its kind in the nation, inviting 10 early- to mid-career architects from around the world to develop their work during a full two-week residency on Omi's campus. The residency will be held February 24 - March 12, 2017, with a public presentation of the projects on Saturday, March 11 (details to follow).
The ten residents, all accomplished working architects, were chosen through a competitive juried process. Accommodations, meals and a dedicated workspace will be provided on the Omi campus. The residents selected for the 2017 program hail from six countries, and work on an array of scales and interests, including art, technology, design and urbanism.
During the residency, the international architects will work independently on projects they specifically proposed for their time in residency, with the opportunity to experiment, innovate and brainstorm with peers in a studio think-tank setting on the Omi campus. Guest Architecture Critic Alexandra Lange will meet with the residents during the culminating weekend and will lead the final presentations, which will invite the public to observe the critique, a key aspect in the process of making architecture.
Full bios for the 2017 Architecture Omi residents and more information about the program are available at http://www.artomi.org.
The 2017 Architecture Omi Residents, and country of origin
Eric Omar Camarena, Mexico
James Jarzyniecki, USA
Beate Kirsch, Germany
Craig Konyk, USA
Valle Medina, Spain
Wolfgang Novak, Austria
Daniela Oberauer, Austria
Ana Peñalba, Spain
Benjamin Reynolds, Australia
Janine Soper, USA
The 2017 Architecture Omi Jurors
Lee Skolnick, FAIA, chair
Sean Anderson, MoMA
David Leven, LEVENBETTS
Warren James, Architecture Omi Director
About Architecture Omi
Architecture Omi program is conceived to facilitate projects exploring the intersection of architecture, art and landscape. Architecture Omi offers a pristine, 60-acre site -nestled within the 300-acre campus of the Omi International Arts Center Fields sculpture park - dedicated to cultivating the production of physical structures such as pavilions, installations, landscape interventions, and constructed environments. Through curated exhibitions both indoors and outdoors, and the new residency program, Architecture Omi actively engages with, and introduces the work of, architects and designers at the forefront of experimentation, innovation, and explorations.
About Art Omi
Art Omi is a not-for-profit arts organization offering world-class public exhibitions, arts events, education programming, and international residency programs for visual artists, writers, translators, musicians, and dancers. Situated in the beautiful Hudson Valley in Ghent, New York, Omi's grounds are comprised of 300-acres of rolling farmland, wetlands and woodlands, The Fields Sculpture Park at At Omi presents the works of internationally recognized contemporary and modern artists, offering the unique possibility to experience a wide range of large-scale works in a singular outdoor environment. The Fields offers more than eighty works of art on view - with several pieces added or exchanged every year.
Art Omi, 1405 County Route 22, Ghent, NY 12075
RELATED: