Alumni News |
Jan, 2018
Alfredo Aceto represented by Levy.Delval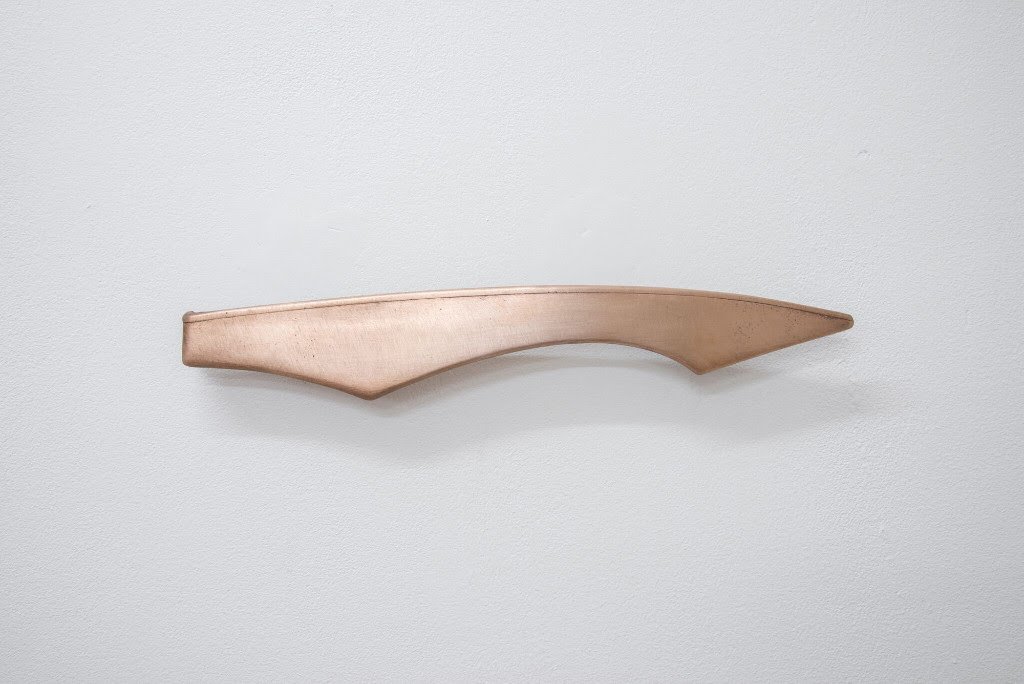 Alfredo Aceto, Untitled (Ponctuations), 2017, 37 x 6 x 2 cm, cast bronze
Levy.Delval is pleased to announce the representation of Swiss based artist Alfredo Aceto (*1991, Torino IT)
A conceptual artist using all kind of media, from painting to sound installation, Alfredo Aceto is working on a thin line between reality and fiction, using, for instance, decorative art as a set. Art periphery, such as hotel paintings, small town public sculptures or car design, is his base material. His artworks create intermediate spaces where particularities are carefully erased in a world where contemporary artifacts archeology meets kaiju eiga's soundtracks and art icons stroll in post-nuclear landscapes.
Aceto graduated from ECAL in 2014. His work has been shown at Andersen's, Copenhagen; Associazione Barriera, Torino; Museo Pietro Canonica a Villa Borghese; Centre d'Art Contemporain, Geneva; Museum Jenisch, Vevey; Swiss Art Awards; Kunsthaus Glarus; Bugada & Cargnel's, Paris; Museo del 900, Milano; and Peephole, Milano.
Aceto's works are included in international collections such as: Centre d'Art Contemporain, Geneva; Fondazione Sandretto Re Rebaudengo, Turin; Associazione Barriera, Torino; MART, Rovereto. He won the Kiefer Habitzel Prize in 2015.
He teaches at ECAL since 2016.
Levy.Delval will present Aceto's works at Miart, Milan (13-15 April 2018) and at Art Brussels (19-22 April 2018), before a solo show in Fall 2018.