Alumni News |
Oct, 2016
Alex Verhaest's Solo Exhibition 'A la Folie / To Insanity' at Dauwens & Beernaert Gallery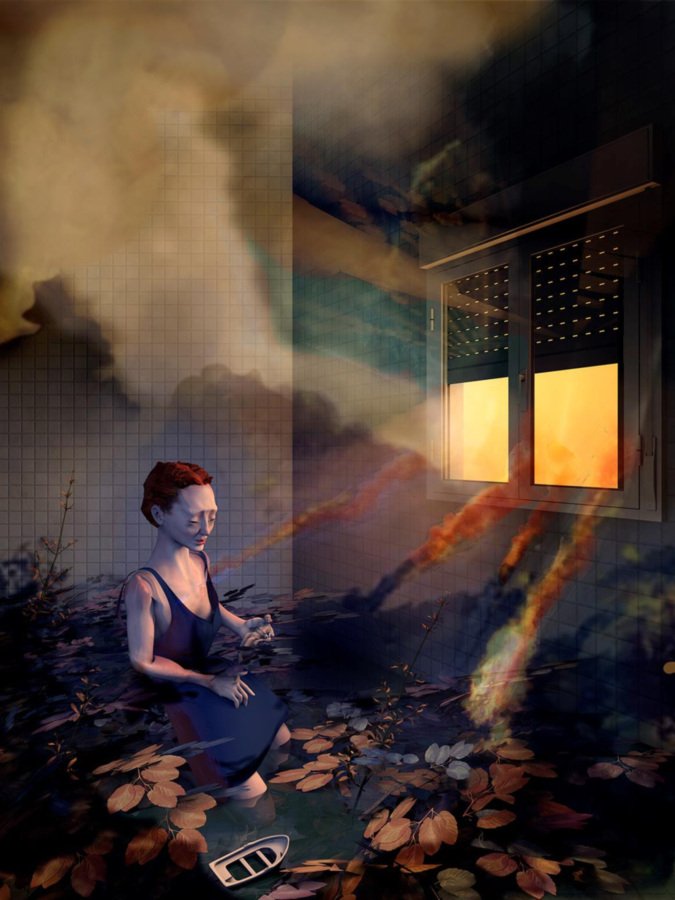 Alex Verhaest - A la Folie / To Insanity
13.10.2016-12.11.2016
Opening reception: Thursday 13.10.2016 as of 6 PM
Dauwens & Beernaert Gallery is pleased to present 'A la Folie / To Insanity' a solo exhibition with recent sculptures (3D-prints), interactive video installations and inkjet prints by internationally awarded Belgian artist Alex Verhaest .  The exhibition features a series of standalone works based on a self-written script inspired by 'Die Verwandlung' (the Metamorphosis), a novella by Franz Kafka.
Kafka's novella follows Gregor Samsa a salesman who works to provide for his parents and his sister, Grete Samsa. One morning Gregor awakens to find that he has been transformed into a monstrous insect. Grete Samsa becomes his caretaker after the metamorphosis. That relationship starts off cordially and cooperatively but deteriorates to a passive aggressive state.  The protagonists of Alex Verhaest's narrative structure 'A la Folie / To Insanity' are  (former) lovers. Grete and Gregor's common language, which used to be based on love and mutual understanding, has disappeared. She accuses him of becoming a sickening crustacean, while he says she's degenerated into some kind of mollusc. Through a failing memory and ever-changing versions of the same story, the viewer and protagonists become embroiled in a false history. All that is left is emotion. Like a projection of our own world, Alex works are an invitation into a place of illusion, a study of complex, alienated characters through intriguing dialogues that are basically neurotic monologues and subtle animated elements. Alex Verhaest's new sculptures and video installations are visual explorations and investigations of the nature and boundaries of language and relationships and the potential of contemporary storytelling. Her pictorial work operates by the juxtaposition of painting, video and contemporary technology.
About Alex Verhaest
Alex Verhaest (1985, MFA St. Lucas Brussels) recently won the Japanese Media Arts New Face Award and the prestigious Golden Nica at the Ars Electronica Festival. In 2016 Alex Verhaest presented a comprehensive solo exhibition at Brakke Grond, Amsterdam. She lives and works in Brussels.
http://www.dauwensbeernaert.com/exhibitions/alex-verhaest-a-la-folie-to-insanity
RELATED: