Alumni News |
Jan, 2015
Alex Verhaest in inuagural exhibition at Dauwens & Beernaert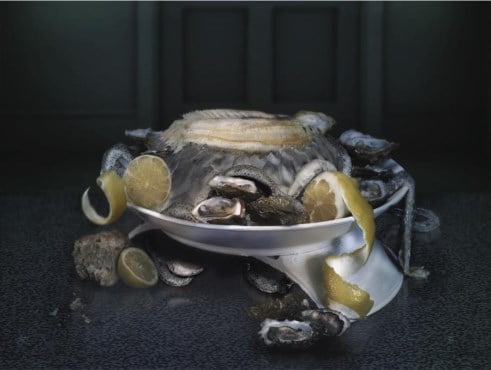 Alex Verhaest |Table Prop - Angelo| video loop | 19 inch screen
RETROSPECTIVE / INTROSPECTIVE
Opening reception*: 15 January, 6 PM
(*) Guests are requested not to bring flowers, Mr. Warhol will provide Flowers ;-)
Participating artists
Alex Verhaest | Laetitia de Chocqueuse | Quinten Ingelaere | Stanislas Lahaut | Gauthier Oushoorn | Frédéric Dumoulin | Nicolas Hommelen | Andy Warhol | Nadia Guerroui | Pauline M'barek | Juan Pablo Plazas | Karl Philips
Retrospective / Introspective
On Thursday 15 January 2015 Dauwens & Beernaert opens its doors with "Retrospective / Introspective". A retrospective inaugural exhibition. Ambitious, pedantic, a gimmick or a comical contradictio in terminis? Read the introduction here.
Dates & Times
Opening reception Retrospective / Introspective and unveiling of permanent installation of Stanislas Lahaut:
15 January 2015, 6 PM-23 PM.
The exhibition runs from 15 January until 13 March 2015
About Dauwens & Beernaert
Dauwens & Beernaert will open its doors on 15 January 2015. Dauwens & Beernaert is a contemporary art gallery located a former bank building built in 1876.
The gallery covers a broad spectrum of contemporary artistic practices, from figurative paintings to video work and narrative to conceptual work.
Avenue de Stalingrad 26
1000 Brussels
+32 (0)478 56 86 26
info@dauwensbeernaert.com
Opening hours
Wednesday - Saturday
11 AM - 6 PM
RELATED: