Nov 2015 | Activities: Workshop
Tijana Mišković co-curated "Critical Run New-York "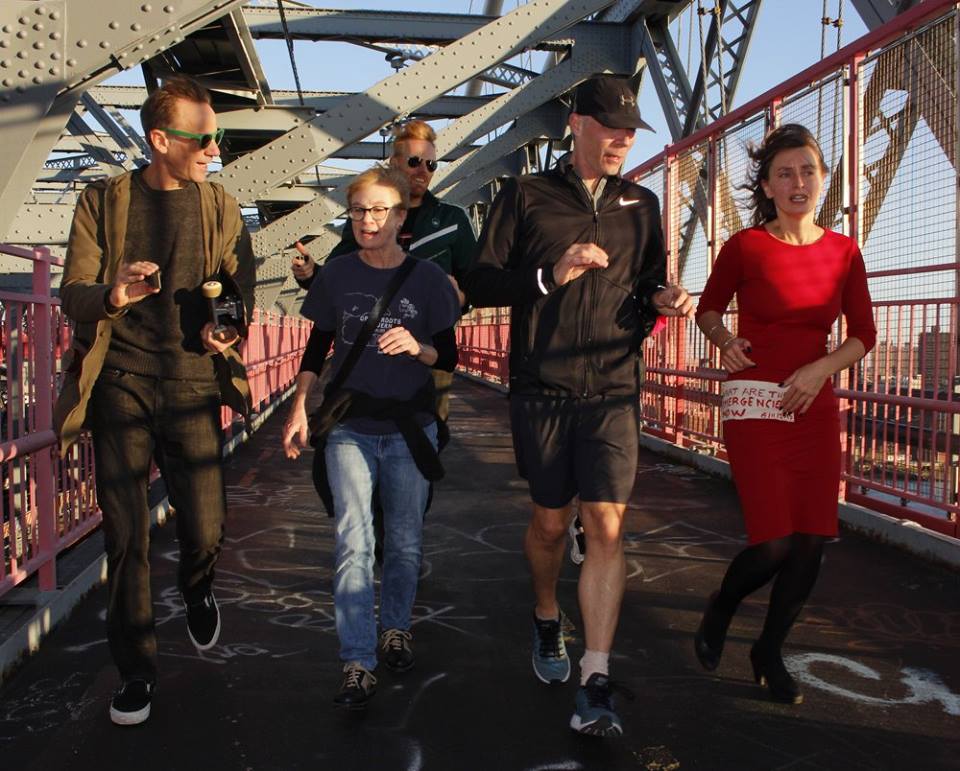 Critical run
"WHAT ARE THE EMERGENCIES TODAY?" Critical Run New York as a part of Warm Up for Copenhagen Ultracontemporary Biennale.
Artist/activist Thierry Geoffroy aka Colonel and co-curator Tijana Miskovic discussed their international art dialog activities just before its launch in New York. Critical Run is literally a jogging debate format that took place Sunday 15 November 2015 across the Williamsburg Bridge (starting from Manhattan side).
The topic under debate was Today's EMERGENCIES, a kind of follow up of the format EMERGENCY ROOM that was installed at MoMA/PS1 in 2007. All subjects of the day and of the moment were open to discussion. "Run before it is too late" was the project motto. The sweaty debates was recorded and will be archived for broadcast.
This event was produced in collaboration with the COPENHAGEN ULTRACONTEMPORARY BIENNALE