Nov 2012 | Activities: Film & Video
Andrea Bianconi – Romance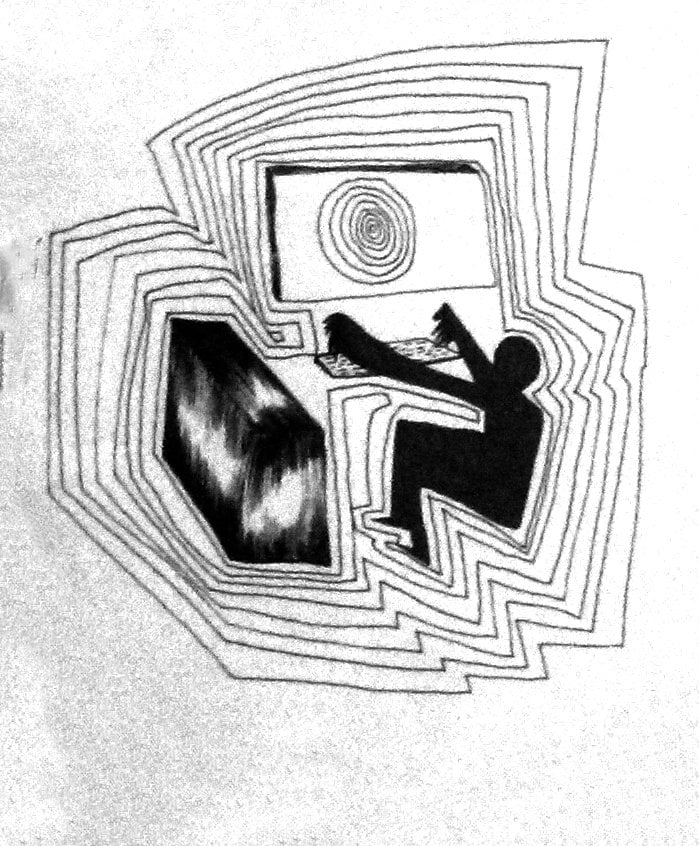 IMG_20141212_214504
Andrea Bianconi's residency focused on video piece derived for 5000 individual drawings that were digitized and stream in a sequenced to make a 10 min animation. The process took two months to complete using RU's video workstation with the assistance of RU's Operational Staff (as illustrated by the artist, above!).
The video was presented as the core component of a performance piece that Bianconi presented during the book launch of his illustrations, held at RU in October 2012.
The video was projected vertically on to the artist for a ten minute duration.
Check out the pictures from Flickr below:

RELATED: